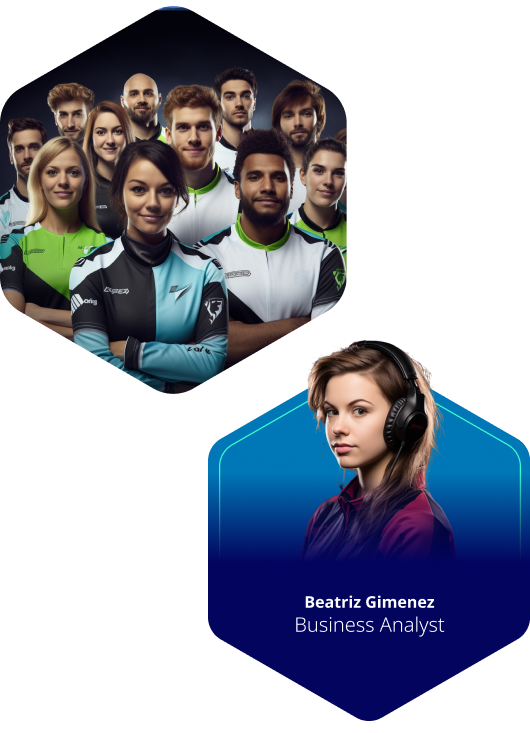 The way our talents faced this challenge
Creating value through team engagement and product delivery
Working as a business analyst for this renowned smart infrastructure solutions provider has been deeply rewarding. Collaboration is at the heart of our work, both with clients and within our diverse, skilled InAllMedia community. My role transitioning legacy mobile applications into cutting-edge IoT business solutions showed me the power of partnership. 
Alone, I could not have achieved a fraction of what we built together. The benefits of InAllMedia's vast, talented community were clear when we faced an issue in our pipeline. A man who couldn't join our team due to being an expert in a different technology proved crucial. His insight working in the energy sector for more than ten years helped us solve our particular problem. In a community, experts across fields share knowledge, letting us build transversal teams regardless of technical specialties.
This fruitful collaboration propelled our client into the future. For over four years, we migrated and modernized their mobile systems into smart infrastructure solutions that drive business growth. I saw the impact of shared commitment to excellence. Working in a community rather than as individuals was a great evolution professionally and personally. Developing and delivering together leads to greater ownership, possibilities for growth, and ability to boost client success.
Technology constantly changes, but human collaboration and empowering each other endure. I'm proud to be in a community representing this spirit of partnership. Together, we're innovating the future.