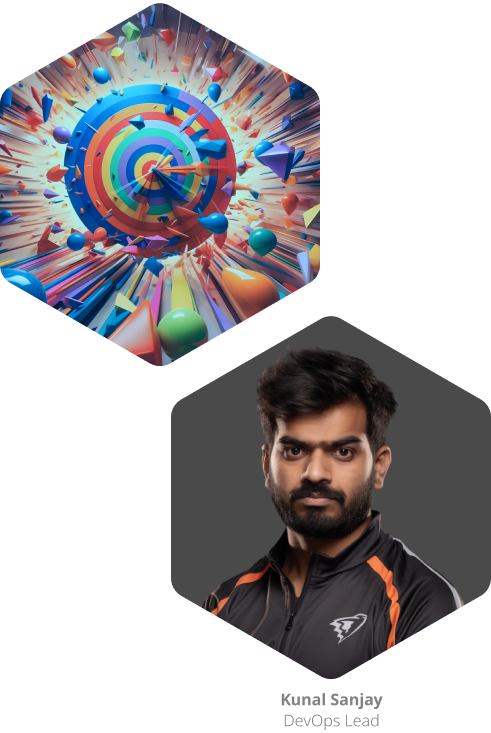 The way our talents faced this challenge
Unlocking our client's data potential by implementing an innovative automated solution tailored to their needs
As the DevOps lead, implementing efficient and scalable data solutions is my passion. Recently, our team had the opportunity to partner with a long-established data and analytics powerhouse to transform their metadata processing. Together, we architected an automated platform to handle the massive volumes of valuable data powering their business. Migrating from manual workflows straining their resources, our lightweight, reusable solution optimized performance, efficiency and scalability.
Through an agile approach, our dedicated team innovated a scalable mechanism for high-performance data onboarding and processing. Equipped with a flexible framework to grow into the future, our client gained automated workflows to unlock the full potential of their data and analytics.
Magic happened when our teams came together, sharing a goal to accelerate development of an integrated data solution.  With expertise and passion, we worked as one to build a purpose-built platform tailor-made for their needs. Processing time reduced from days to minutes, freeing resources to drive competitive advantage. The solution provided a single view of metadata, saving time assembling data from silos. It enabled understanding data elements and accelerating upgrades from legacy systems, reducing costs and simplifying products.
Developing scalable data solutions is about partnership. When teams bring passion and expertise, innovation follows. That is where the magic happens. At InAllMedia, innovation comes alive through the collaborative spirit of teams dedicated to a shared purpose. We find the place where each person's passions and talents intersect, creating an environment where people achieve their highest potential. Together we make the impossible possible, through teamwork, trust and the determination to achieve more than imagined. Though working from cities across timezones, fluent communication binds us.